About Our Health And Social Care Recruitment Services
In May Nurses.co.uk had 187,000 clicks from the web, 4.13 million pages were read, and almost 5,000 applications made - a 22% increase. Find out how we can help you hire!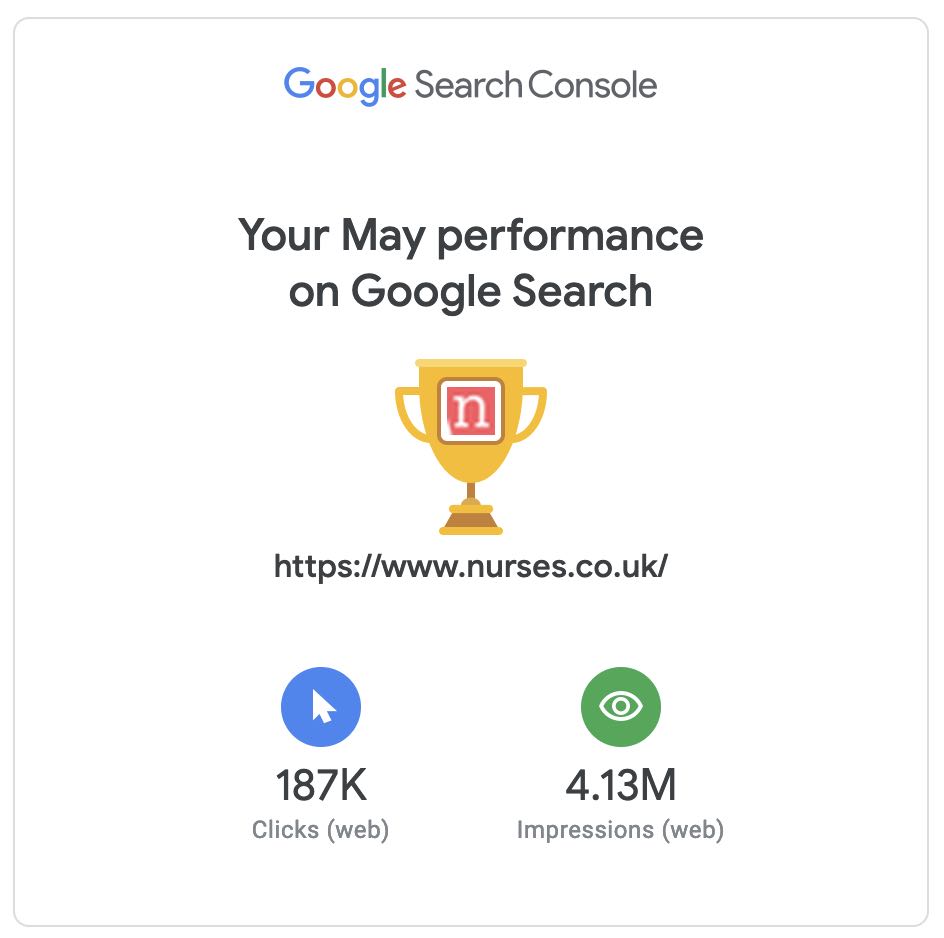 4,897 Health & Social Care Applications
We're Niche Jobs. Let us help you hire!
Here's the latest data and info updated 9th June 2021.
In May, 4,897 applications were made across our 4 sites. That's an increase of 22% over the previous month!
Our flagship site, Nurses.co.uk, welcomed an audience of 193,728 users. That's an increase of 10% over the previous month!
A total of 262,798 people visited our 4 sites.
About Us
We've been running Nurses.co.uk and our 3 other career development websites since 2008.
Our audience are nursing, health and care professionals.
We provide them with job search, training courses and advice to inspire and develop careers.
Our job search and recruitment tools provide jobseekers and those hiring with a fully functioning job board - integrated into our other services (CV search, CV Watchdog, Jobs By Email, CV builder).
Audience Data As Of June 2021
• 262,798 Website Audience (during May 2021)
• 4,897 Applications (during May 2021)
• 2,362 New CVs (during May 2021)
• 367,213 Total CVs (as of June 9th 2021)
• 71,804 Email Subscribers (as of May 7th 2021)
• 20,227 Facebook followers (as of May 7th 2021)
• 30,900 Instagram followers (as of May 7th 2021)
• 55,000 YouTube Network followers (as of May 7th 2021)
Customers And Testimonials
Since 2008 we've helped hundreds of agencies and employers find the nursing, care and medical staff they need.
These represent just a few of those organisations.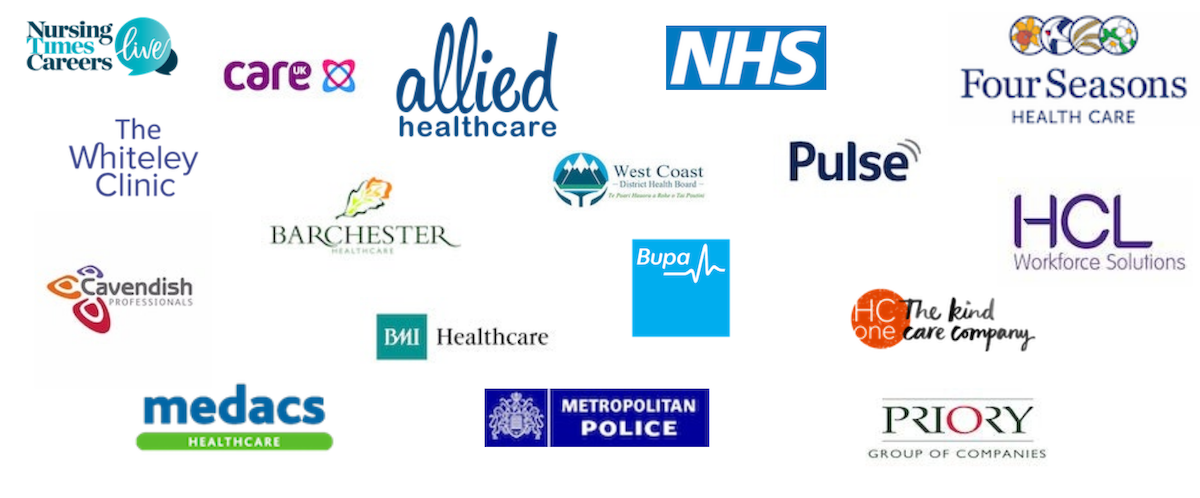 Our customers are:
● Recruitment Agencies
● Advertising Agencies
● NHS
● Local Authorities
● Care Homes
● Private Healthcare
● Home Care Agencies
● Primary Care
Shayne Parfrey, Jarrodean Healthcare
"Thanks to Niche Jobs we've made some good placements over the years. I know they work hard to reach nurses and other healthcare staff that I can't find elsewhere.
They also seem genuinely interested in providing a useful, free service with information for their audience - setting them apart from stand-alone jobs boards.
They're a very friendly team too and that helps when I have a problem that I need to quickly resolve."
Beyond Interactive Communications (Care UK)
"We've worked with Nurses.co.uk for many years now. They're fine partners: friendly, cooperative and really happy to help.
They also come to us with innovative ideas and suggestions on improving response rates, job ads and suggesting raised activity levels."
Kim Newland, WSA Comms (Priory Healthcare)
"Just wanted to say a big thank you to the Niche Jobs team for providing excellent customer services for our clients. They are always on hand to help, respond promptly and are a pleasure to deal with."
Brenda Walcott - Adult Nurse
"These services are a great support for us healthcare workers. So a big thank you for all you do. I will definitely make more effort to support, use and share this site with my colleagues!"
Zuva Chinhori - Live-In Carer
"As someone who is passionate about Care and in particular the role of Care Workers, I find the work they are doing on Socialcare.co.uk to be greatly beneficial to advancing the cause as I get to learn about other perspectives.
I feel this is something that is very important if we are to overcome the challenges the sector faces."
Claire Carmichael - Practice Nurse
"I love Nurses.co.uk because it is unlike any other website I have known, certainly in nursing.
"They seem to really care about the people (us, the care staff). They get real life stories and blogs from those working in healthcare to share their experiences with others - they give back to our NHS too!"
Aine Mac Grory - Pharmacist
"It's great to have access to a site that specialises in jobs based in the healthcare industry. Healthcarejobs.ie makes job hunting so much easier as it has all the relevant jobs I'm looking for in one place - saving me from having to scroll through massive databases of irrelevant jobs on larger job advertising websites.
"I also appreciate the individual blogs from people currently in the healthcare professions outlining what's involved in the job and what to expect from each position."
How We Build An Audience
What we do is unique.
We are a specialist online publication providing information unavailable elsewhere.
We publish very high quality information that helps inspire and develop careers in healthcare, nursing & social care.
Our user-generated content means we enjoy a large, unique and engaged audience.
Our audience value what we do and regard us as a real and trusted resource, and a part of the health and social care sector.
All of this means that, for advertisers, we can offer a unique audience.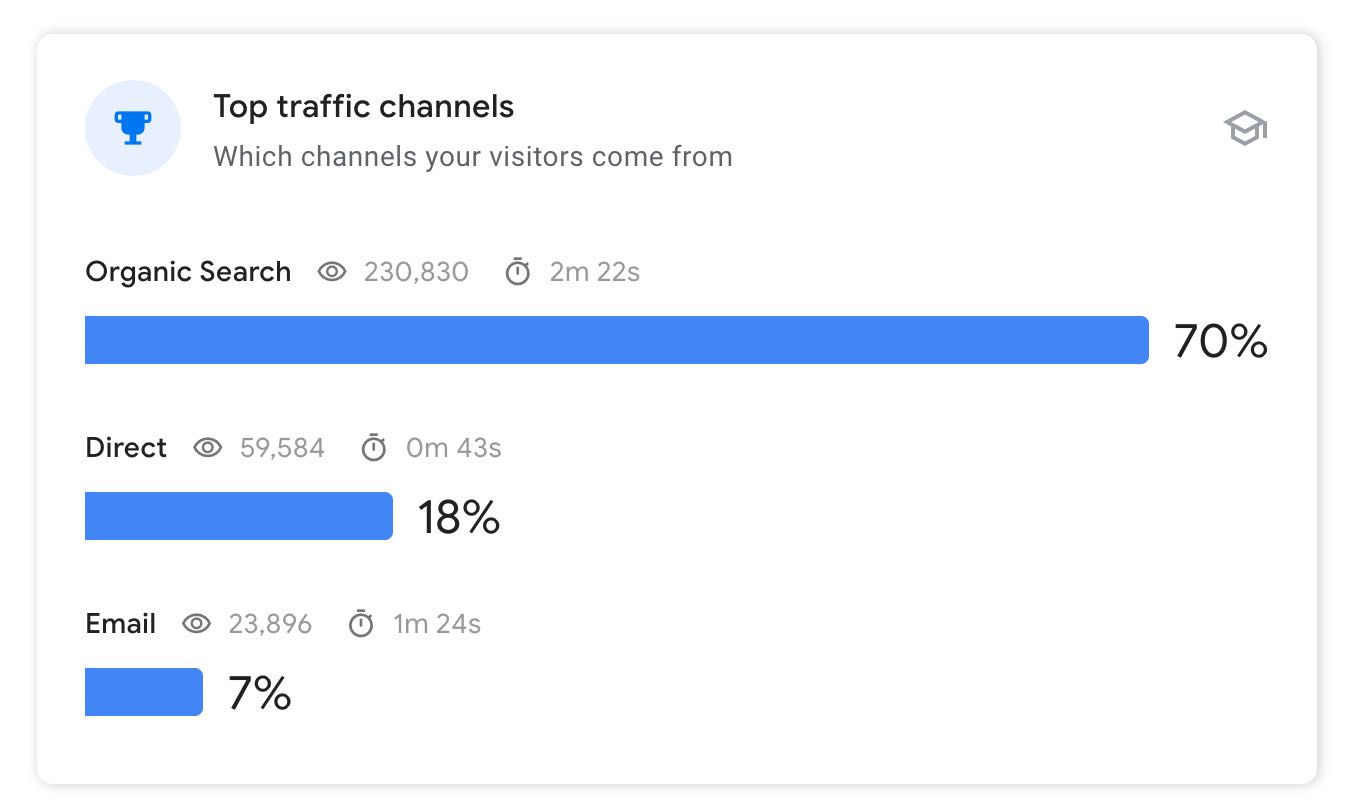 Our audience is passive (reading articles, watching our videos) and active (coming to our site specifically to search for jobs).
Of course, our jobs section has all the features you get on a stand-alone jobs board (including CV Search).
Google Organic Search & Direct Traffic
We closely monitor our search traffic.
70% of our traffic comes from organic search.
18% of our traffic arrives direct - proving our brand is known within the sector.
7% of our traffic is thanks to our engaged email subscribers with whom we communicate daily.
5% of our traffic is a result of our keen following across Facebook and Instagram.
We rank in the Top 3 on Google for most of the sector's top phrases, and in the top 10 for 100s of our target phrases.
Social Media
We are very active on social media: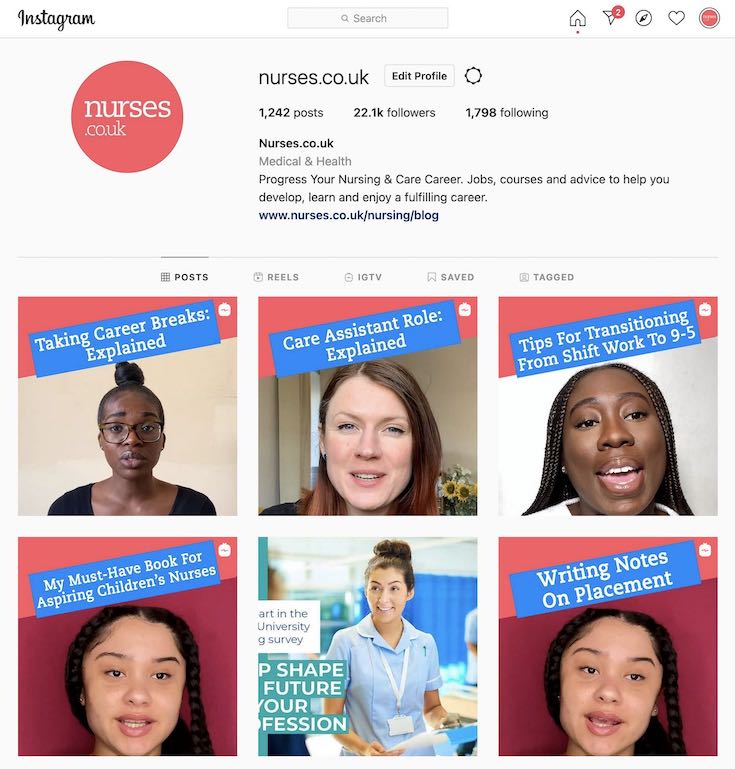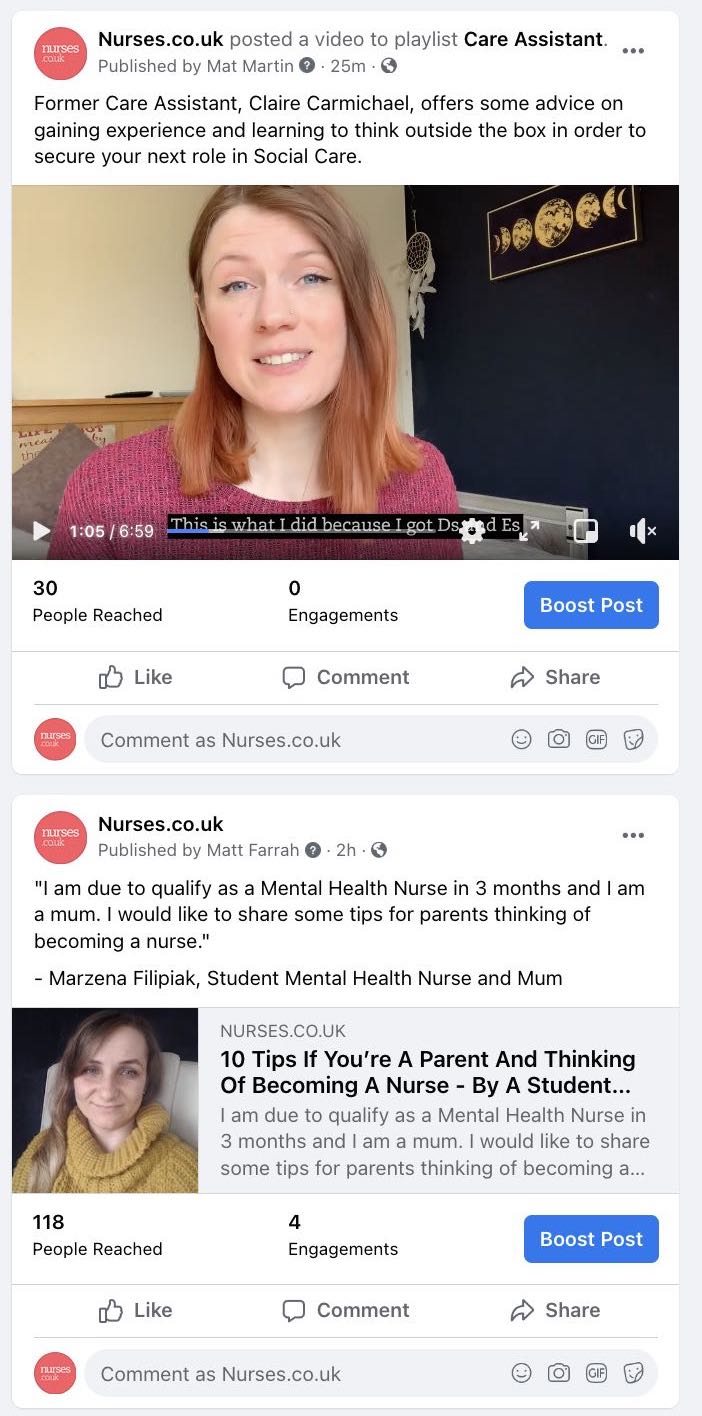 We've been active on social media since 2008.
Our affiliate community and advocates on social media help us spread the word.
Contact Us
I look forward to hearing from you!