11 January 2021
3 min read
NHS Report Suggests The Bid To Bring Back Retired Nurses During COVID-19 Failed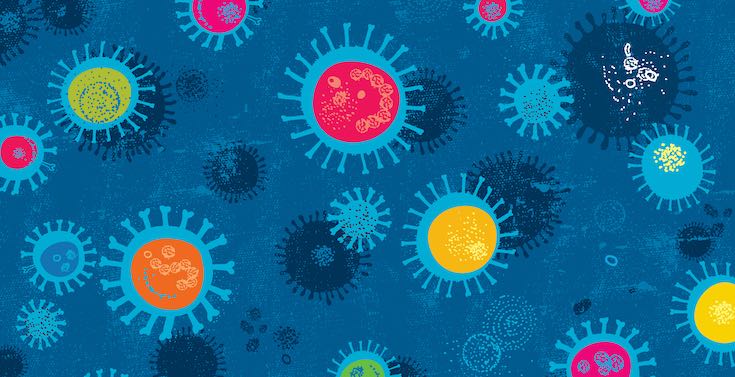 An NHS England report has discovered that only 1,007 eligible former nurses out of a total of 71,000 returned to work during May and June.
At the very same time, sickness caused by COVID-19 actually left hospitals with a net drop of 3,694 full-time nurses.
This suggests the government's well-publicised attempt to bring back retired nurses did not succeed.
Ill Prepared
The report made various suggestions as to why the campaign failed.
Firstly, it's widely agreed that data was lacking on the numbers of nurses needed and the skills that were most in demand.
But there was also criticism for the way nurses on the temporary register were handled by consultancy Capita, who took an average of 26 days to send nurses' details to relevant trusts, and often with key information missing.
(Read our diary by a nurse describing his journey back into the NHS as a temporary member of staff during the COVID-19 pandemic - where not everything goes according to plan.)
The report is a major concern for the NHS as it attempts to deal with the second wave of infections.
Could Staff Shortages Worsen Beyond The Pandemic?
The report is a timely reminder of the NHS' critical nurse shortage.
And it's a problem that could get worse in the long-term because of the pandemic.
The number of nurses suggesting they intend to leave the profession has now risen to 35%, up from 25% in 2019.
Therefore, retention is just as big a problem as recruitment currently.
It's also a reminder that staff shortages in the NHS are a deeply cyclical issue. Nurses are acutely aware of staff shortages, and those shortages are increasing the likelihood of them leaving the profession.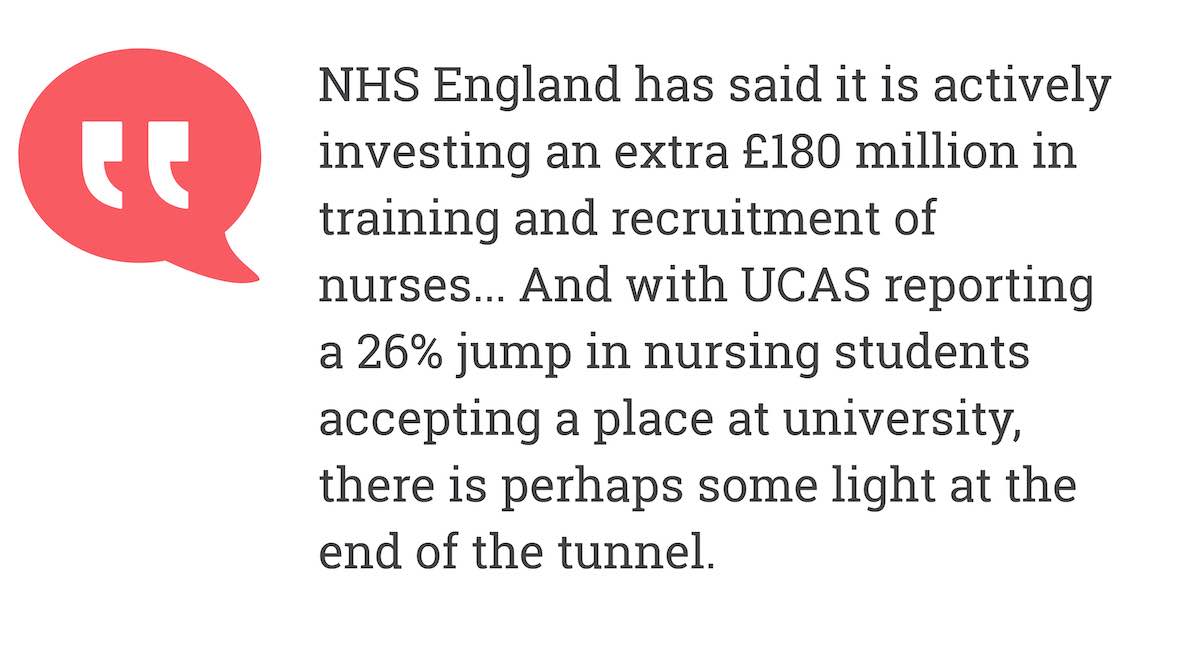 NHS England has said it is actively investing an extra £180 million in training and recruitment of nurses.
And with UCAS reporting a 26% jump in nursing students accepting a place at university, there is perhaps some light at the end of the tunnel.
RCN Calls For Swift Action
The Royal College of Nursing (RCN) has also demanded that the government take bigger steps to deliver more nurses to the frontline.
Dame Donna Kinnair, the RCN's chief executive, said recently: "the simple, inescapable truth is that we do not have enough nursing staff in the UK to safely care for patients in hospitals, clinics, their own homes or anywhere else".
The government has regularly advocated its aim of recruiting 50,000 extra nurses, but it's even been pointed out that this figure – which may or may not be achievable – falls short of what is needed to recover from the pandemic.
The RCN has also called Boris Johnson "disingenuous" for claiming that the government is hitting its targets.