07 December 2020
2 min read
Our Training Course Service Will Launch In 2021
We will list your training courses - for free. If you provide e-learn, webinar, classroom, university or on-site courses in health & social care, then partner with us to reach our audience.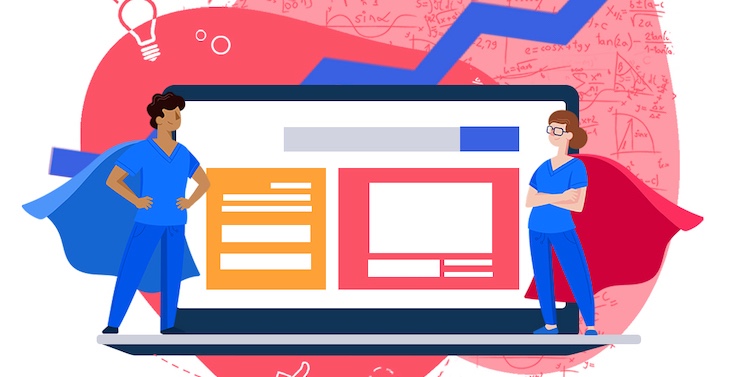 Courses Section Live Summer 2021
Our developers are busy building a brand new section for our audience so that they can view and buy courses on our sites.
We will be going live with this in Summer 2021.
We've already started talking to the industry about this.
If you'd like to know more please get in touch.
Put Your Courses In Front Of Our Audience
We would be happy to help you reach our audience. We're sure our readers (nurses, social care professionals, medics and allied health professionals) will love seeing courses on our site.
We won't charge you to promote either. Instead, we offer two options.
Firstly, if you prefer no risk at all, we can discuss a revenue share when one of your courses is purchased.
Secondly, if you would prefer take the full value of a purchase, we will charge you when we send an enquiry to you.
Contact us for more information.
Our Back Story
We've been building our audience since 2008.
In that time we have created 4 digital publications that provide career information for people who are already working in healthcare or social care.
We also welcome those who are not working in a care or medical role but who want to know whether it is a viable career choice for them.
We try to inspire with positive, shared stories and clear information on which steps they need to take to develop their career.
Our audience actually help us create this content.
They share their experiences and tips to help their peers and generate new recruits.
You can find out more about our audience here.
Passive And Active Audience
There are three elements to our sites: Jobs, Training and Knowledge.
That means we have a great passive AND active audience.
People come to our site to read articles and look at videos (like this, for example).
This is the passive audience.
And we also welcome very 'active' users too: specifically looking for a job or a training course.
Because all of our content is about career development, it's a great opportunity for even the passive user to take a look at courses that will help them go further or meet the number of CPD hours required by their regulatory body.
If you would like to reach this audience, contact us.