27 January 2021
3 min read
Thousands Of EU Care Workers Could Lose Right To Work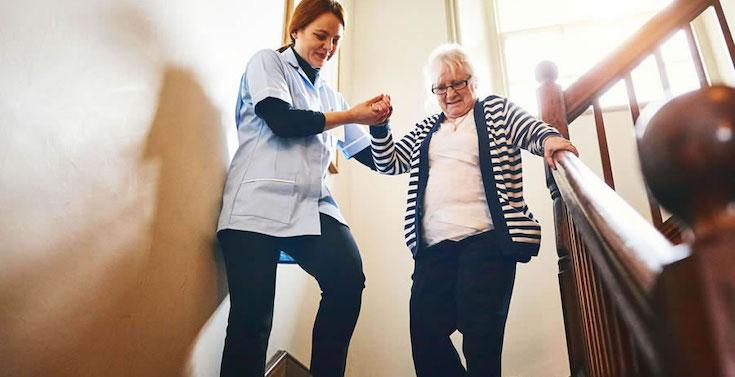 The care sector faces another major challenge this summer, after research suggested that one in seven EU employees are unaware they need to apply for settled status before June 2021.
Hundreds of EU care workers have been surveyed, and a worrying number reported no knowledge of the post-Brexit EU settlement scheme.
Around 50% also suggested that they had no idea when the deadline was.
With the sector already reeling under the pressure created by COVID-19 and long-term recruitment and retention challenges, this news provides even more cause for concern.
Time To Raise Awareness
There are around 113,000 EU citizens currently working in the care sector – which suggests that without action, tens of thousands could lose the ability to work overnight.
The prospect of Brexit impacting the care work-force has been looming since the EU referendum highlighted the importance of EU immigration for British nursing and care work generally.
Hiring? Find Out How We Can Help
Contact us to find out about hiring Nursing, Care & Medical staff
Contact Us
The lack of awareness could have many causes, from the inability of the Home Office to properly explain the scheme, to the loss of face-to-face contact that's vital in assisting with the application process.
And the application itself is another part of the problem.
The process is far from straightforward, and it's been noted that many EU care workers don't possess the language skills, knowledge or resources to complete it.
The Joint Council for the Welfare of Immigrants (JCWI), who authored the report, suggests that the care sector could be 'devastated' if no action is taken.
Their recommendation is for the deadline to be extended beyond June – and ultimately, for EU citizens to be granted settled status automatically.
Care Providers Must Act Now
While the destiny of many EU care workers lies in the hands of the government, care providers can and must step up their efforts too.
The government has created many online resources to support applicants, and has given £17 million to 72 different charities to ensure the process runs smoothly.
The Law Centres Network, for example, is one of many organisations helping applicants throughout the country with more complex cases – free of charge.

Applying pressure on the government is important – but for care providers and owners, it's perhaps even more important to rally within your own organisations.
The resources are there, and appear to be effective.
Some 4.9 successful applications have already been made to the EU settlement scheme.
So perhaps the problem isn't to do with the support itself, but a lack of understanding around where to find it, how to access it and how to use it. Providers are inevitably focused on problems related to COVID-19 currently.
An Open University survey recently found that nearly half of adult social care employers are operating with or below the absolute minimum of skills they require.
But it goes without saying that this situation could worsen if many EU employees lose their right to work overnight.
Concerted and co-ordinated action is required now to avoid this kind of doomsday scenario.
Hiring? Find Out How We Can Help
Contact us to find out about hiring Nursing, Care & Medical staff
Contact Us